Both of the homes at Easy Does It Vacations are complete townhomes not condo's, cottages, or bungalows.
Both homes feature:
Full size and fully equipped kitchens, dining and living rooms, 3 bedrooms, 2 ½ or 3 ½ baths, cable TVs, washer and dryer, and outside showers to rinse the sand. There are also  a few games and puzzles for your evening family get-togethers. Each home has an individual WIFI connection not one connection for all homes as hotels have. Each of our homes have a maximum occupancy of 8 guests. We also accept some pets (please contact owner). NO SMOKING in any of our homes.
The home: Sunset Dreams also includes exclusive use of the 600 foot pier to dock your boat, do a little crabbing, fishing or enjoying the view. The sunset views from the front balcony of this home will take your breath away. Sunset Dreams offers a finished back porch that serves as a game/puzzle room or additional sleeping area.
All Done is our new home for 2024 located on East Side RD with some views of Asseateague Channel and the Lighthouse. Only a few blocks away for the restaurants and activities downtown and on Maddox Blvd.
The homes are located on the quiet, southern end of the island, a short drive to downtown, the activities of Maddox Blvd and the beach on Asseateague Island.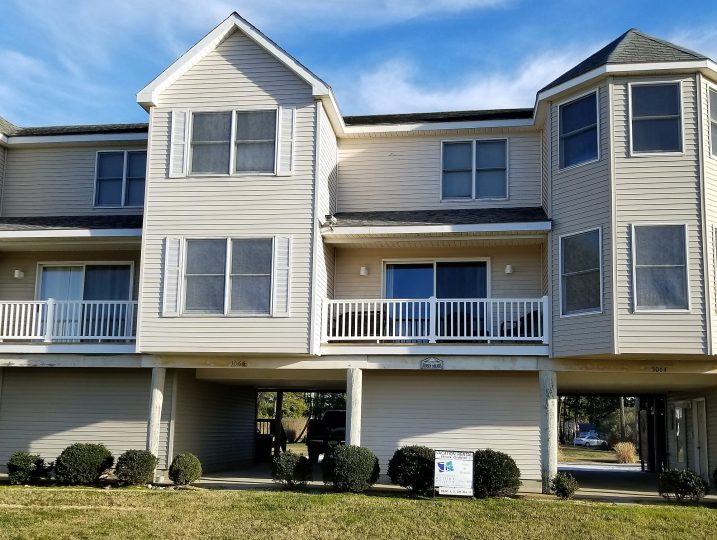 This three bedroom townhome offers sunsets from the porches that take your breath away.
Details
Details
All Done is located on Eastside Rd with views of the lighthouse and fantastic sunrises over Asseateague Island.
Details
Guests:

8

Amenities:

Air conditioning, Balcony, Dining area, Fireplace, Flat-screen TVs, Full Kitchen, Pet friendly, WiFi

View:

There are limited views of the Assateague Lighthouse, island and Assateague Channel.

Size:

1920ft²

Bed Type:

2 Queens, 2 Twins, Sleeper Sofa
Details
Guests:

8

Amenities:

Air conditioning, Balcony, Dining area, Fireplace, Flat-screen TVs, Full Kitchen, Pet friendly, WiFi

View:

There are limited views of the Assateague Lighthouse, island and Assateague Channel.

Size:

1920ft²

Bed Type:

2 Queens, 2 Twins, Sleeper Sofa